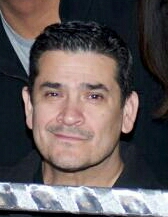 Gabriel "Gabe" Diaz de Leon began his involvement in adaptive sports and the TPVA community in 1984 after suffering a spinal cord injury while on active duty in the US Army. He then went through rehabilitation at the Michael E DeBakey VA hospital in Houston, Texas, where he was introduced to wheelchair sports and in the years since Gabe has competed at the highest level of wheelchair athletics in several sports, as well as serving as the seated throws coach for the US National track and field team.
Gabe's accomplishments are numerous but include:
-Two national championships in wheelchair basketball with the University of Texas at Arlington
-Five paralympic games with six medals in field events including a world record in the javelin at the paralympic games in Barcelona, Spain. (1992)
-Two AWBA Bowling National Championships. (2008, 2019)
-Induction into the athletes with disabilities hall of fame. (2010)
-Personally selected to accompany former first lady Michelle Obama to the 2012 Olympic games as an ambassador in her delegation for the opening ceremonies.
In his many years in the adaptive sports community Gabe has made it a point to encourage and mentor newly injured veterans, involving them in athletics and other programs, letting them know that there is a rich and fulfilling life to be lived after injury; several veterans under Gabe's mentorship have gone on to compete at an elite level at the paralympic games and beyond.
Gabe now resides in San Antonio, Texas where he continues his athletic pursuits in the sports of Wheelchair rugby, bowling and table tennis.