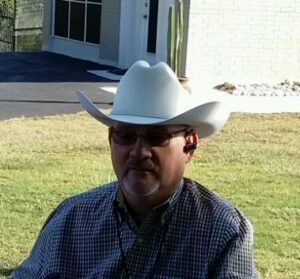 Donald Burton, a native of Kansas City, Missouri. He served his country with distinction in the US Army in various combat specialties with multiple units to include the 2nd, 7th and 82nd ID and 7th Special Forces as the Senior Weapons Sergeant, ODA 775 before retiring in 1994 as SSG. Schools attended while in service: 16P Air Defense Artillery, 13B Artillery, 18B Special Forces Weapons Course, Ranger School, Jump Master Course, Combat Diver Course and Pathfinder School.
Don has served as a volunteer for over 26 years in varying capacities to include the, President of the Texas Disabled Veterans Association (TDVA), Disabled American Veterans (DAV), American Legion, Veterans of Foreign Wars (VFW), Paralyzed Veterans of America (PVA), 13 years with VAVS and the Special Forces Association (SFA).
He holds a Master of Science degree in Criminal Justice from Harrington University and is a Texas Notary Signing Agent and a Parliamentarian since 2005.
Additionally, Don has been a driving force behind the success of the Wi-Fi at the VA today. He is one of the main reasons for the multiple computer setup and configurations in software that are in place today at Spinal Cord Injury (SCI) to include the ECU's bed side, at Audie Murphy Veterans Affairs Hospital for those patients in recovery and/or therapy. The patients now have access to the Internet, email communication and "Dragon-speak" software among other things.